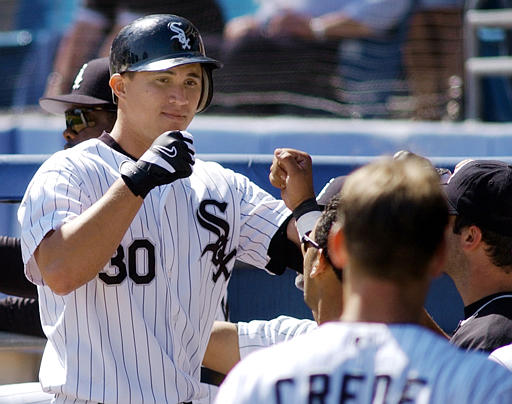 White Sox right fielder Magglio Ordonez batted over 300 in 5 of his 6 seasons in the big leagues and only the people of Caracas has ever heard of the guy. He's a premiere hitter in the AL and his birthplace of Caracas is not such a bad place to live. A lot of Venezuelans are shipped from over there. But look at his face, he looks like some odd form of Popeye. He's a fun guy to be around, but what does he do when he gets mad, smoke a pipe or somethin?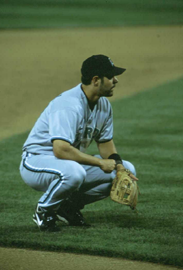 Here Mike Lowell can be seen kneeling down, anxiously waiting for a bunt to come his way so he can field it. Now you're supposed to think that the guy is a talented third baseman who knows how to play the game. WRONG.
He's an illegal immigrant who illegally changed his name and couldn't find a job that would actually pay him enough to support a family. And here in the US he's playin in Miami where baseball fans don't want to fill up the seats of enormous Pro Player Stadium.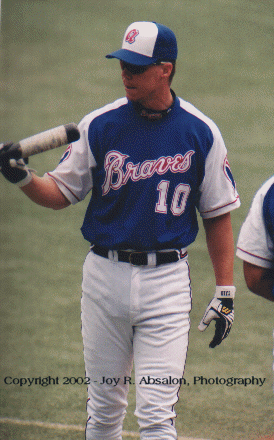 What is the point of these stupid nostalgic uniforms Bud Selig came up with? It's 2002 not 1972. Players are recognized if they wear their team uniforms, not some ugly piece of crap shirt and pants that makes anyone look fruity.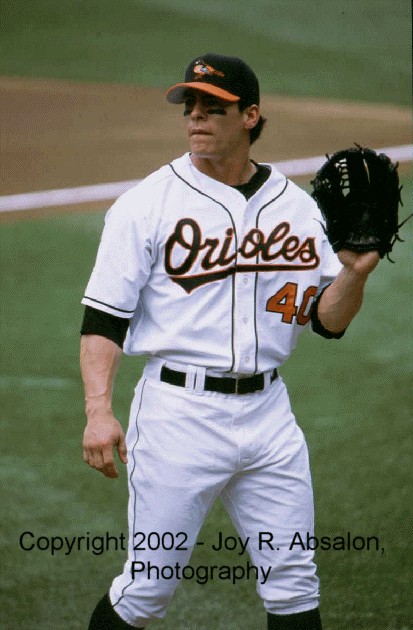 Marty Cordova, now with the Orioles, does not get any credit for the great job he does playing in center field, and getting hits when they're needed for the O's offense. He was ROOKIE OF THE FREAKIN YEAR in 1995 with the Twins and now nobody says anything about the job he's done, hitting for the O's, making outstanding catches out in center field and making effort. The Las Vegas native is not an immigrant, he's great with his fans (if they still exist) and even though a few months ago he allegedly burned his face, he's a dumb---- I mean smart guy.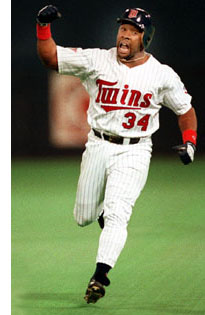 The executive vice president of the Twins, Kirby Puckett, was accused of pulling a woman into a restroom at an Eden Prairie restaurant and fondling her, but he has maintained that he is innocent. Kirby, are people really gonna believe you're innocent of such a thing? Just do me a favor, don't ever let me see an all star center fielder like you assault a woman ever again- bang your wife if you've got nothin better to do.

Tim Kirkjian: He can smile all he wants, but sooner or later if he doesn't stop commentating, he'll get kicked in the balls.